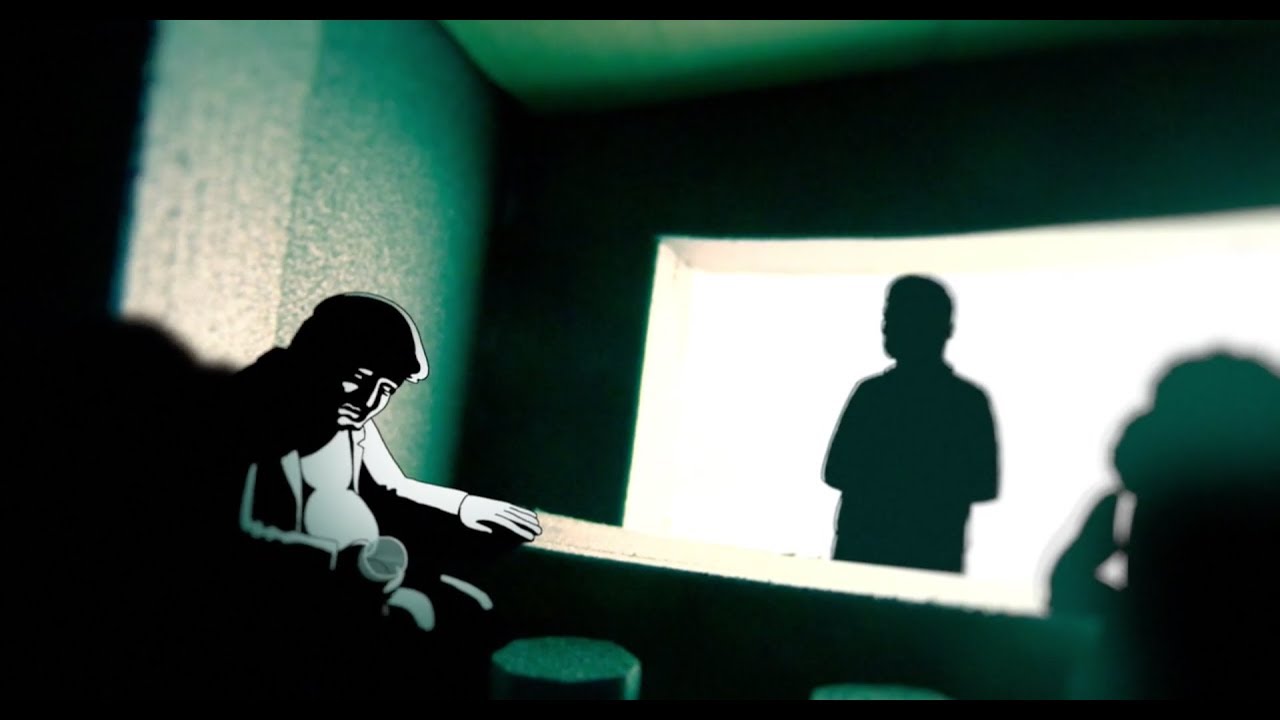 Oda kell pörkölni, hogy minden ki legyen pörgetve. Engem meg majdnem elcsábított az új Slow Village lemez, de aztán menet közben valahogy az egész puha lett. Plusz abban meg Funktasztikus haverommal értek egyet, hogy a Nemzeti Kulturális Alap pénzéből ma semmit nem lehet gyerekek, szóval mikor megláttam az erre utaló jelet, hátat fordítottam a cuccnak. Régebben nagyon sajátos íze volt a magyar hip-hop táncának, de sajnos azok az idők már elmúltak és a SÉF kivételével minden olyan egyforma. Szóval amíg Steve haverom ki nem jön az új albummal, háttal a hazai romlottnak ollóztam össze ezt a nagyon penge hetest. A friss lemezek és ütemek Amerikája, fasza rap videók délutánja.
Nem ismertem a csajt, találomra ugrott fel, de nagyot megy ez az old school móka, tipikus pattogós, szétlazulós alap, nagyon szeretem szövegritmika. Plusz az kurva jó dolog, ha valaki így elvan önmagával és egyáltalán nem veszi komolyan, amit csinál. Piszik jó szerkók a játszinál!
A maga módján abszolút veterán, Aesop Rock is a kilencvenes évek óta csiszolgatja stílusát, ami úgy szólván szintén nem egy szokványos rap zene. Ahogy ez a szám és videó is kurva jó, de ha tetszik találd be akár a Malibu Ken című tavalyi, vagy bármely régebbi anyagot, mert csalódásmentes, okos underground hip-hop ez.
Olasz maffia, muszlim kaja, világ összes gondja és kőkemény Philadelphia. Vinnie Paz és akkor volt itt már minden, Jedi Mind Tricks aranykor meg kicsit uncsi birodalmi rap, de azért úgy fest, hogy a fazon mindig hazatalál. Kiköt a régi sulis alapoknál, azt el kap valamit, újabban a szólólemezein. Egy hete jött ki az As Above So Below, hogy egyem meg, nekem akárhogy keménykedhetsz, akkor is Spence maradsz a Férjek Gyöngye című sorozatból.
Érdekes hangulatú összeesküvés, ahol egy angol producer közeledő lemezén közreműködik a titokzatos maszkos faszi, amit már csak az itt látható animáció milyensége miatt sem tudtam volna kihagyni. MF Doom egy súlyos agy, az összeg szövege kurva egyedi, absztrakt lehet maga az élmény is vele dolgozni.
Úgy harminc éve nagyjából minden környékre jutott vagy öt ilyen kölyökképű banda, akik első lendületből egyből komoly cuccokat raktak le az asztalra és nekem ilyen a Villain Park is. The Recipe címmel pár hónapja jött ki egy nagyon szimpatikus bemutatkozólemez. Figyeld meg az van, hogy ahogy felhígult a műfaj egyre inkább lesznek, akik annál is inkább kapaszkodnak a régi suliba, de a jelenkorszak kreatív trendjeivel.
Nem egyértelmű életmű, én ezt a trap dolgot annyira nem értem, de ez a kollaboráció azért elég jó, ezt a Denzel Curry számot pont bírtam. Az animáció is fasza, már csak azért is megéri rámenni. Ha pedig ezután tudsz a teljes Denzel Curry / Kenny Beats anyagnak esélyt adni, ők a teljes Unlocked lemezhez filmet készítettek.
38 Spesh most az ügyeletes alapgyáros, aki a keleti oldalon sok rappernek odapakol és tényleg baszott jó hangulatú zenéket csinál. Én is rap miatt szerettem meg a soul és funky muzsikát, szóval egyértelműen tanít a mintázgató műfaj. Che Noir pedig kijött a Juno című második albummal, klasszikus aranykor ütemek és nagyon frankó szövegekkel. Szerintem kurva jó mikor egy nő jól rappel, még ha lesz is mindig olyan rész, amit ebből a világból mi itt Európában sosem fogunk megérteni. Bár azt se értem, hogy egy videóhoz miért kell állami pénz? Fentebb sem látod sehol, hogy az állami kultúrkontroll szervezetek emblémái bélyegeznék a videókat. Vagyis kapja be az NKA és sokkal inkább NKS! Tetszett például a Mélyen a Város felett, de nem akarok elkalandozni és New York helyett Gödöllőre menni. A csaj ugyanis nem odavalósi.