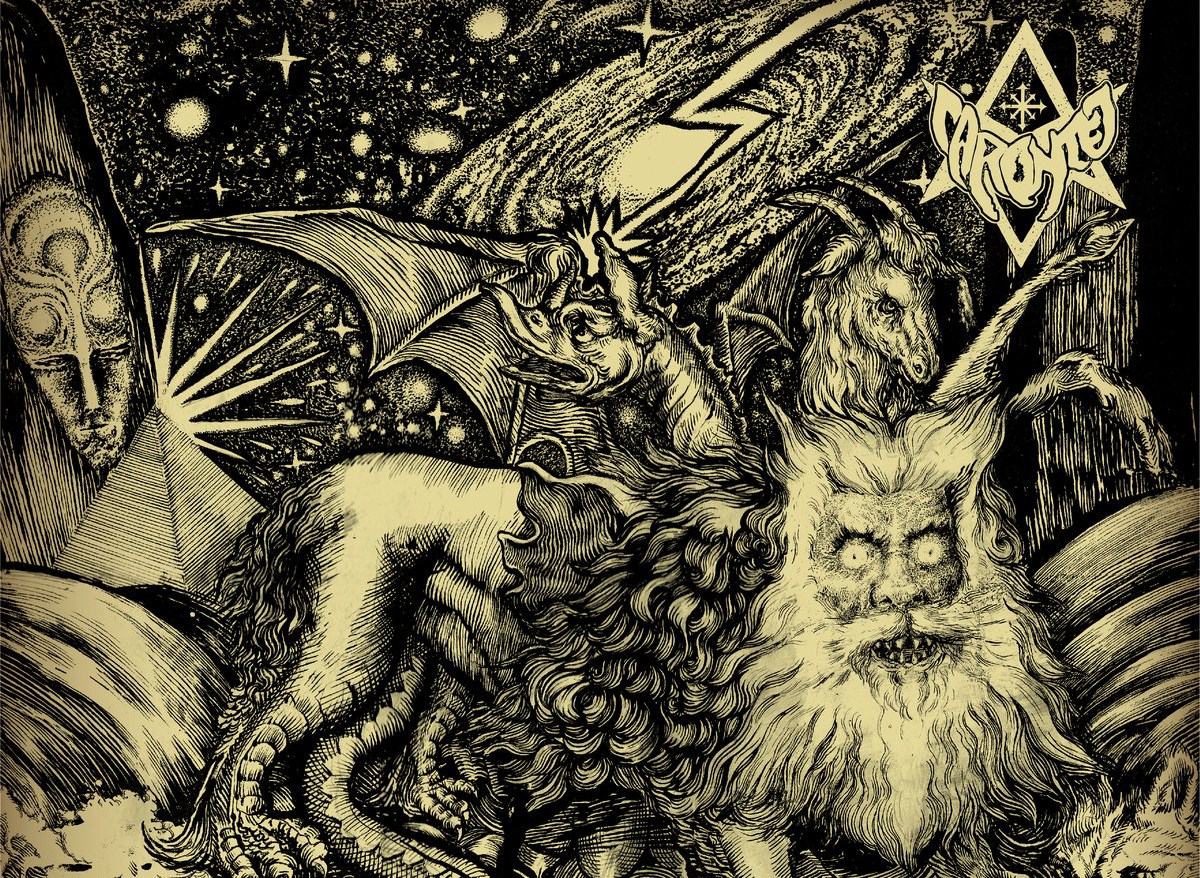 Misztikus történet akárhol szövődhet, de egy nagy múltú itáliai város is sokat hozzátehet az ember köreihez, ha éhezi a tudást. Sokféle hatás megnyilvánul egy adott zene érzelmi hátterében, de hogy a Caronte negyedik lemeze ilyen lett, azon egyáltalán nem lepődtem meg. Dorian Bones zenekarához egyébként is ez a gyertyatartós doom állt a legközelebb, de most még inkább érzékenyebb, ahogy a vérrel teli kehellyel kilépnek a vastag bársonyfüggönyök mögül és áldoznak a régmúlt legendáknak. Komor romantika és elegáns dráma, mint egy Dario Argento klasszikusban, ahol meleg vér folyik a festett templomablakok szilánkjain. Ilyesmi hangulatokat tükröznek a Wolves of Thelema című lemez dalai.
A zenéhez csak érzelmi alapon lehet közelíteni és az első tétel azonnal durván el is kezd mélyíteni. Érdekes, hogy pont az ilyen kigyúrt pózerek, de a hangjában mostanra Dorian is hoz egy olyan egészen különleges tónust, amitől azonnal rettentően besötétedik. Peter Steele, Glenn Danzig és Rob The Baron Miller árnyékában cseperedik, ez a Black Sabbath és Field of the Nephilim inspirálta patinás doom gárda. Akik a 333 című számban is remekül demonstrálják a goth rock roppant fontos hatását és nekem itt ütött be, hogy a Wolves of Thelema, sokszor hangzásában is mennyire hasonlít a két Tau Cross lemezre. A Type O Negative legendához hűen, nagyon jól játszanak a billentyűkkel és ez remek hangulati hátteret fest az olyan dalokban, mint az Amalantrah Sonata és a Black Hole Dawn.
Horrorisztikus, ámbátor romantikus eposzok, ahol a robosztus doom gitár ereje továbbra is meghatározó. Azonban, ami erre az albumra felrakja a koronát az a Hypnopyre, mert a nyitótémája annyira nagypályás, majd miután a dobok is belépnek mázsás és hozzá a zseniálisan beérett ének, bársonyhalál hangsúlyos refrének, szóval tényleg, mint akinek a közös szellemidézésen, ajzószert tettek az italába, úgy megkavar. A mágia hatalma viszont még egyszer lecsap majd a legvégén a Starway to the Cosmic Fre című számban, annak is imádtam a szólóját. Dorian sem csupán egy képmás, Steele és Danzig után szabadon, mert annál sokkal karakteresebb hangja van. Szerintem ezt leheli a nyakadba a Thelema farkasa. Mindenképpen nézz utána a sztorinak, mert a világban nem csak húshagyó keddek vannak, hanem sok másfajta tudás is. Mint például az énekes másik bandája, azaz a Whiskey Ritual is...