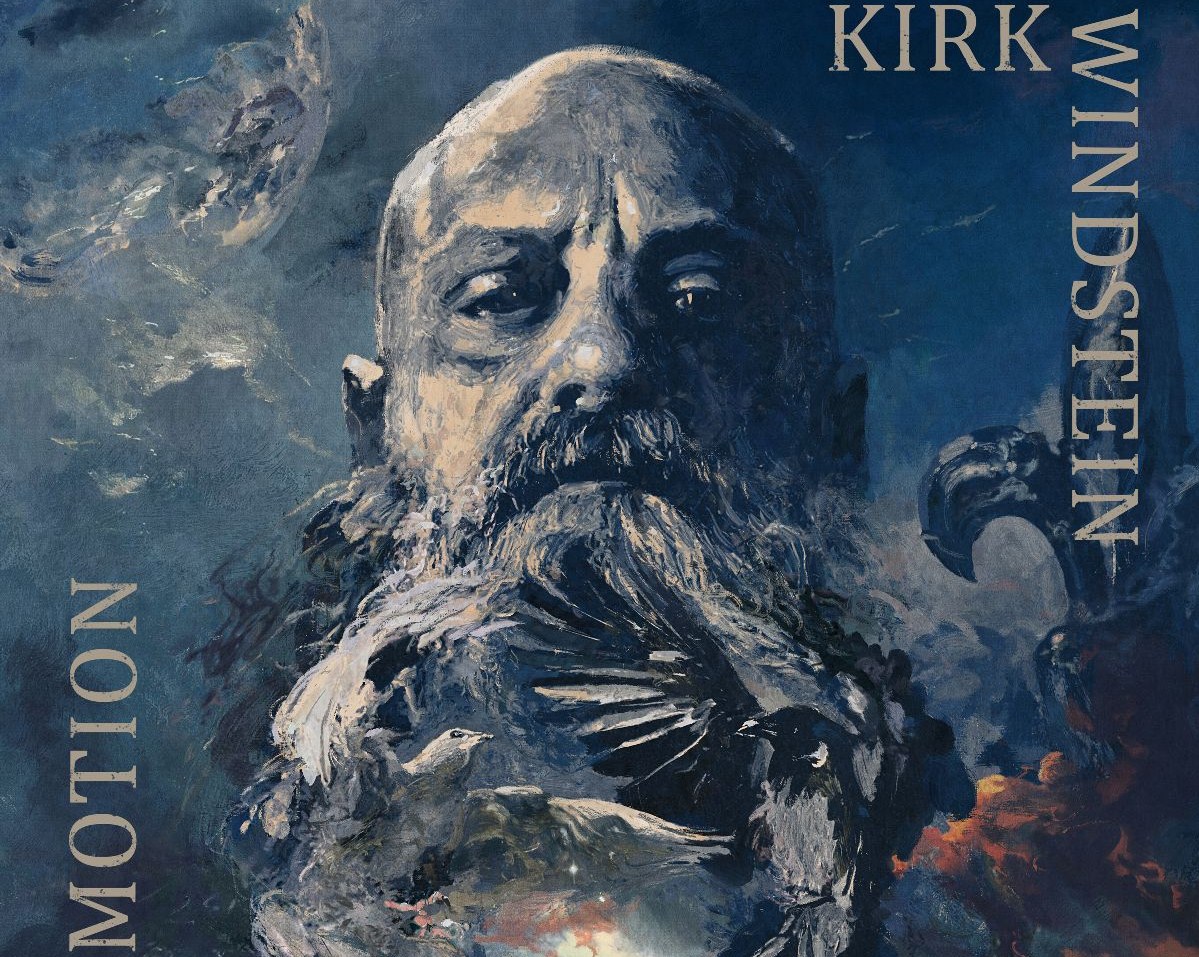 Kölyökkoromban, az általam preferált idősebb arcokban valahogy mindig is hajlamos voltam az apafigurát keresni, talán egy darabig ezért is tarháltam együtt egy ilyenforma Cöke nevű csövessel, aki ahogy öregedni kezdett, külsőre is kiköpött Kirk Windstein. Így nem is csodálkozom azon, hogy az All I Had (I Gave) című első mázsás szívdobbanás óta ez a fazon, lassan harminc éve kísér az utamon. Vannak bizonyos Crowbar albumok, amiket annyiszor hallgattam, hogy Kirk hangja már sokkal inkább bennem van, mint odafent a színpadon. Szóval természetesen vártam ezt a albumot, amiről mind a ketten már régóta tudtuk, hogy egyszer meg fogja írni az öreg. 
Valahogy pedig azt is sejtettem, hogy a doom színtérről ismert kortársakkal szemben, ez nem egy folk vagy blues szólólemez lesz, hanem legendás és nagy pályás heavy metál. Aki ismeri Kirk múltját, az tudja, hogy minden idők legnagyobb Dio rajongója, hogy a többi metál ikont már ne is soroljam. Nem csalódtam tehát a lemez stílusában, de azért mégis csak jó néhányszor meg tudott lepni. A Hollow Dying Man és a Necropolis című számokban ugyanis úgy hallom énekelni, ahogy soha ezelőtt. A hangja már fiatalon is elnyűtt, durván lelakott, de most megöregedve meg fiatalos, néha egészen ártatlan. Én meg arra gondoltam, hogy jó ideje a felesége is része ennek a sztorinak, vele együtt pedig érzésben is sok változás van. Emlékszem Kirk mondta egyszer egy interjúban, hogy a Crowbar dalok valójában azért olyan szomorúak és karcosak, mert soha nem volt szerencséje a nőkkel. Most meg ad a szólóalbumának egy olyan címet, hogy Dream in Motion. 
Viszont az öreg, azért mégis csak egy nehéz sorsú déli gyerek és ez persze ott van a lemezen még akkor is, ha manapság jobban mennek a dolgok. The World You Know és The Ugly Truth. Két lassú és gyönyörű ballada egy olyasmi faszitól, aki ismeretlen és el nem gyászolt apák sírkertjében bolyong, önmagát is keresve. Mindkét számot ehhez méltón hangszerelte és nagyon szép, ahogy lírai mivolta őröl bennük, ezekkel a letisztult gitárokkal. A lehető leginkább klasszikust hangzást választotta és ezen felül tökéletes arányokkal érkeznek ezek a szentimentális tételek. Az egész összegzésnek tűnik, amivel gyerekkorának kedvencei előtt is bizonyít, hogy ma már ő is tud úgy énekelni, mint mondjuk Ozzy. A Once Again ugyanúgy meghódít, mint ahogy az Enemy in Disguise is. Viszont, ha még egy videó belefér, csak remélem, hogy az a The Healing című számhoz készül el, mert a lemez mélységét mégis inkább ez az instrumentális doom eposz, ami vegytisztán definiálja. Isten igazából ez végig fájdalmas férfizene, még ha örültem is a címadódalhoz készült videó végén a kézfogásnak. Párszor együtt is találkoztam velük, mikor a koncertek után együtt árultak a merch pultban és élőben is igazán bájosak, de sosem lesznek giccsesek. Inkább csak sokat látott emberek, akik megérdemlik a maguk boldogságát ezen a kurva magányos bolygón.