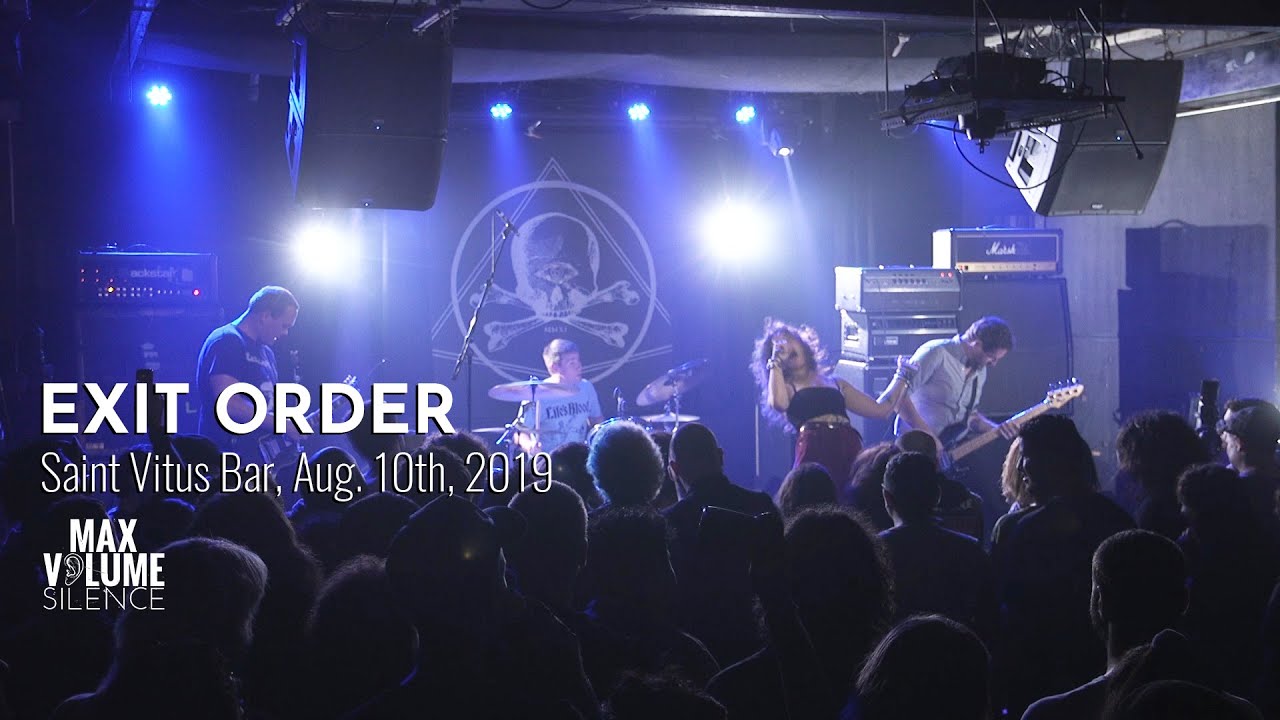 Nyakig ér a paplan, mint odakint a rohadt nedves falevelek. Elég furcsa ágyból nézni ezeket a vehemens koncerteket, de így legalább néha felülök, hogy megigazítsam mikor lerúgom a takarót. Őszi szutyok, na takarodj! Inkább kis kuckó, mint esős geci, ilyenkor legalább ki lehet azokat a koncerteket pörgetni, amik fent vannak, de nincs rá idő, mikor biciklizni is el lehet a monitor elől. Ráadásul egyik bandát sem láttam még élőben, pedig mind a négytől hallottam már olyan számokat, amik kétszáz környékére tolták a pulzusomat. Ezzel azonban nem vagyok egyedül, az utóbbi években az Exit Order, az Arms Race, a S.H.I.T. és az AxeRash is odabaszós tempót diktáltak az aktuális hardcore frontokon. Tőlük szerepel itt négy teljes frissen feltöltött koncert a Max Volume Silence videócsatorna jóvoltából. Ez egyébként egy fesztivál volt - Hardcore Hell in New York City - ahol mind a négy banda játszott. 
Az Exit Order egy bostoni banda két Green Beret taggal. Ryan Abott dobos mondjuk egy tucat bandában nyomja. Szerintem a No Tolerance és a Lifeless Dark a legjobb, de mondjuk az Aggression Pact sem rossz. Két kislemez és két éve a Seed of Hysteria. Az Exit Order nagyon fasza kis banda. 
Az aktuális angol színtér majdnem durvább, mint a kibaszott régiek és erre abszolút bizonyíték a New Wave of British Hardcore című Arms Race lemez. Nem véletlen, hogy majdnem belebetegedtem, mert a The Beast kislemezt egyszer megvették pont előttem. 
Kultikus japán hardcore / punk mintára, egy megkerülhetetlen és zajos kanadai banda. A What Do You Stand For? szerintem elég sokunkhoz szólt, mert totálisan állatorvosos felvétel. A S.H.I.T. nem kicsit baszta telibe a tavalyi évet. 
Nyáron futottam beléjük vállal, Stockholmban kenik a jóféle parasztot. Az AxeRash sem az a túlgondolkodott dolog, körülbelül olyan koszos és olyan nyers, mint egy aluljárós pizza szelet. A csaj meg szerintem poharakat eszik, mert ahogy karcolt, az kurvára nem normális.