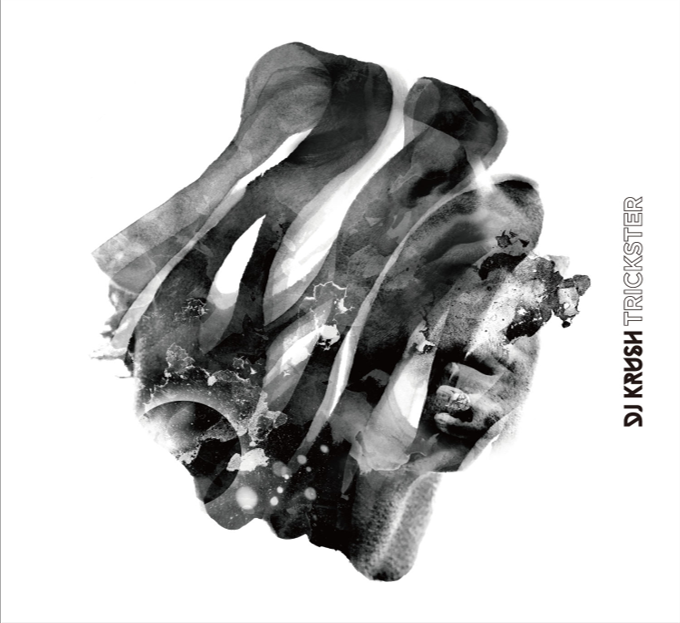 A fülesből a vénákba, ha rendszeresen átszalad, arra màr lehet mondani, hogy van személyes kapcsolat. Dj Krush tényleg régi jó baràt, de most ahelyett, hogy elkezdeném hosszan méltatni a kilencvenes évek albumait, inkább ugrok egyet két évvel ezelőttre. A Cosmic Yard című utolsó lemez ugyanis akkor jelent meg és talàn jobban tetszett, mint bármi, amit japán producertől azelőtt hallottam. Köszönhető ez annak a különleges hangulatnak, amit a flamenco gitárok és jazz fúvósok hoztak, elkeverve a masszív, detektív trip-hop alapokkal és a tradicionális japán minták misztikumával. Olyan érzésem volt, hogy ez a fazon mindent tud a zenéről, a most megjelent új albumnál pedig ez megy tovább szüntelenül.
A szokásos nagyvárosi melankólia és elegáns múltbéli pompa, de zeneileg a Trickster lemez természetesen nagyon máshogy van összerakva, mint az említett előző. Mostanában sok mindent hallgattam, ami birminghami és talán ezért is volt könnyebb a párhuzamot felfedezni, de ez a cucc tele van a brit underground legelemibb gyökereivel. Ez ugyanis egy nehezebb, sötétebb anyag, pókhálós alagutak vannak több számban is. A Hidden Shadow kezdi, aztán a Flicker szépen ráerősít arra a vastag dubstep vonalra, ami itt azért bőven játékosabb, mint egy átlag angol pincében.
Az Infinite Fragment pedig megint csak nagyon jól ki van találva, ez drum and bass hangokkal szorít lassan a sarokba. Ha pedig màr ott vagy a Cell Invasion szépen felkúszik a lábadon és rideg ipari atmoszférával harap nyakon. Ez a négy szám és a C-Rays, amit nagyon adok, mert imádom, hogy Krush most ilyen monomániás. Keményebb, kimondottam bunker techno hangzás, ami dominál, szóval igazából nincs, csak egy-két lazább szàm. A Breathing Rate és a Signs of Recovery is súlyos breakbeat alászállások. Szóval a mester kajak az árnyékvilágban jár és én most is mindenhova megyek vele, mert mindennap érzek ilyesmiket. A Trickster biztos, hogy olyan éjszakai buszokra íródott, amin csak egyedül vagy és a város összes fénye átlovagol az arcodon, de aztán a vége felé megszólal a Polygon és meglesz minden fekete lyuk is. Azok nyelik el az emberi világosság maradékait.