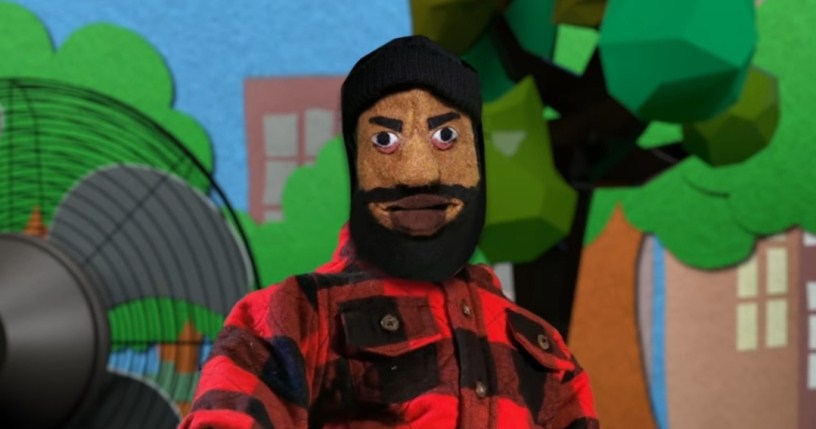 Én ott nőttem fel, ahol mindenki rapper. Tehát sosem hallgattam azokra, akik azt mondták, hogy ne játsszak a színekkel. Szóval manapság is megpörgetem, amit ezen a téren meglehet, minden héten megnézek pár rap klipet és van, hogy valami beadja. Gondoltam összedobom az aktuális jobbakat, hogy legyen itt valami ilyen is. Pár masszív cucc ahol a szöveg friss, de vannak veterán arcok is, akik leharcolnak pár mondatot és ezért bőven kijár nekik a figyelem, vizuális értelemben is kihegyezve. 
Tavaly a Soul Assassins agyával csinált közös lemezt, de Muggs után, most egy másik hip-hop alap hurrikán, azaz The Alchemist pakolt Eto szövege alá, valami igazán alattomosat. 
Mikor jött a Katrina hurrikán, Sean Price kiállt valami mólóra a háta mögött a viharral és csinált egy videót, ahol azt mondta, ha minden ablak be is van már deszkázva, az ő lemeze akkor is időben megjelenik. Lil Fame dolgozta fel a mester cuccait és csinált most közös lemezt a megmaradt felvételek nyomán. Nyugodj békében Sean Price! 
Két hónapja jelent meg az új Danny Brown lemez, ez az egyik legjobb új gyerek akinek pörgetem a cuccait, mert bírom, hogy kajak dilis egy faszi. EP-I meg szintén haver, a Company Flow és a Cannibal Ox a fülesben máig odaver. A Run The Jewels már csak ráadás. 
Szinte ismeretlen tag számomra, de megüt, ahogy nyomja és főleg a szám alapja, ami gecire életveszélyes. Szóval ilyen, ha együtt működik Griselda és Hype Williams. 
Olyan már sosem lesz, mikor először hallottam, ahogy Sticky Fingaz bárkire rálopakodik, de az Onyx azért örök kedvenc. Olyan videókkal szeretném tölteni a nyugdíjas éveket, mint amikor hústornyok kapják fel ezt a két faszit és úgy nyomják kapálózva, mint az állatok. Itt viszont a Lords Of The Underground most a főszereplő, a Here Come the Lords és a Keepers of the Funk lemezük is stílusteremtő volt a maga idejében, ez ma már csak fincsi nosztalgia a német producerrel.