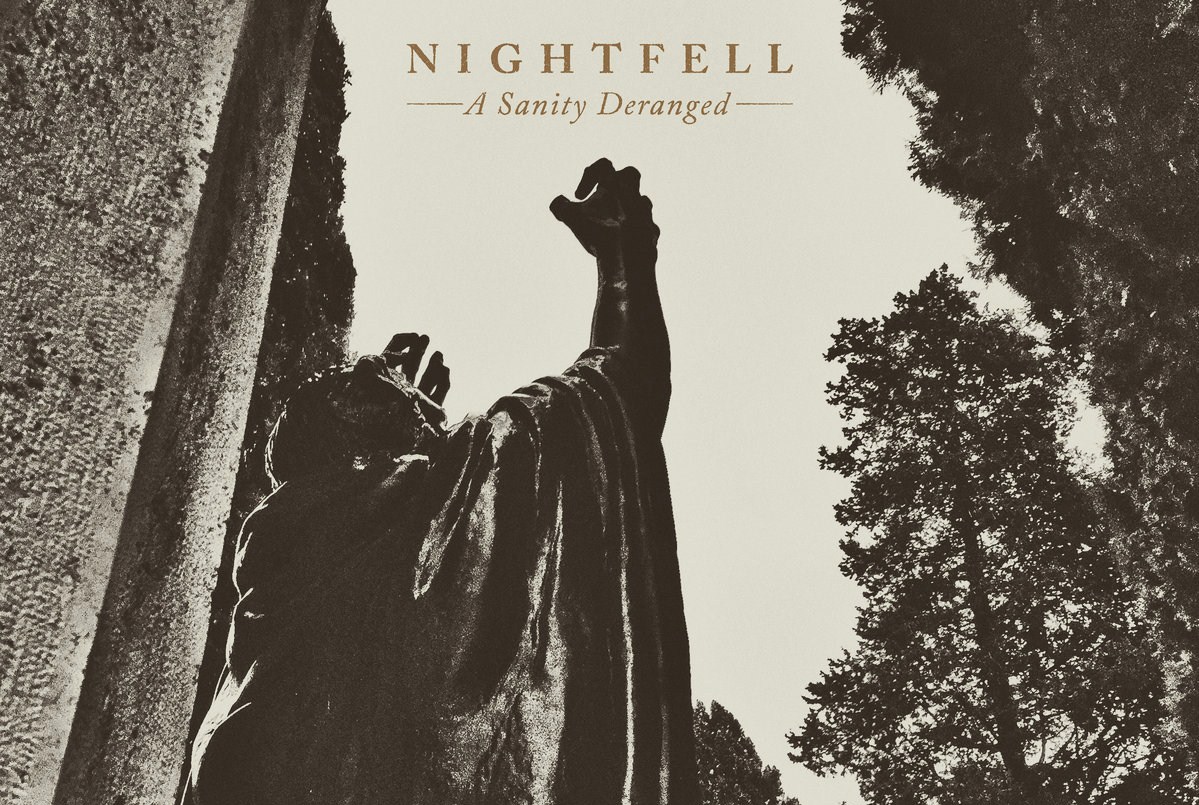 Láttam tegnap egy filmet. Egy másik civilizáció katonái üldözik a szörnyet. Üldözők és a menekülő, együtt zuhantak le egy sivatagos bolygóra, most mindannyian túlélők, akik egymásra vadásznak. Aztán valahol a felénél bekövetkezik a fordulat, mert a szörny megszabadul a csuklyától, megszabadul a maszkjától és kiderül, hogy ember. Az utolsó az univerzumban, akinek bosszúszomjas küldetése van, szóval nem is annyira meglepő, hiszen természete az úton valahol valóban szörnyé tette őt. Amin sokkal inkább meglepődtem, hogy egyik ponton sem fordul önmaga ellen, nekem ettől lett végül a valóságtól elrugaszkodott a látomás. A felemelkedés leple alatt, ösztönünk és önmagunk ellen minden nap, ez egy nagyon személyes küldetés, ami formálja a kollektív tudatot. A Sanity Deranged.
Nekem az is furcsa volt, ahogy a bemutatkozó The Living Ever Mourn album lenyűgözött, mert szépnek találtam, pedig végtelenül és szörnyen szomorú. A The Last Disease és az I Am Decay című számokat hetekig hallgattam, mert tudom, hogy az ellentmondás bennem is bennem van. Megtapasztaltam már, hogy magasztaltam olyan totemet, ami a barnával a fekete föld alá temet és az ilyesmi nem múlik el nyomtalanul, csak igyekszem, hogy az a kapu ma is csukva maradjon. Pusztulás és újjászületés, a katarzisok megfontolt ritmusában az élet akár riadalmasan szép is lehetne, de az ember nem az egyensúlyt keresve él, hanem úgy, mint egy vámpír, teljesen megfordítva. A Darkness Evermore volt a leghosszabb éjszaka, vagyis a második lemez, amin Todd Burdette és Tim Call szertartásosan tovább búcsúzkodik. Az élet vége egy levágott fej lesz, egy szál gyertya fényénél. A hajába markoló kéz, az eltorzult arc és a vér is egy emberé, aki ugyanaz az ember. Az ember mindig ugyanaz.
Zeneileg sem teljesen, de filozófiáját tekintve se mondanám black metálnak. A harmadik album ugyanis megint csak lélektan, de nem képvisel semmit sem. Az elszigeteltség és a kiábrándultság epikus rohamai, Todd Burdette elsöprő reménytelenségének rituáléja, csak ezúttal a metál nyelvére lefordítva. Akik ismerik az oregoni crust punk színteret, azoknak a Nightfell lemezen is sok minden ismerős lesz, de hangzásában és tempójában is jól megkülönböztethető azoktól a bandáktól - His Hero is Gone, Tragedy, Severed Head of State - amikben Todd korábban nyomta. Tim Call pedig szintén egy helyi legenda, nevéhez köthető vagy húsz másik black / death banda és talán ezért is van ilyen faszán kitapasztalva, hogy a lassút leginkább azzal támogatja, ha csak annyit üt, amennyit nagyon kell. Érzéssel és erővel játszanak mind a ketten, szerintem több síkon is nagyon fontos összhangban. Ezt hallom a címadó dalban is, nem véletlen, hogy doom himnusz lett a legvége, azt pakolták fel ugyanis befejezésnek. Pedig az (As Now) We Must Succumb is simán odaillet volna, régen sirattak meg olyan dalban, ami ennyire átütő a death metálban.
Nagyon hasonló tételek, mint az előző két lemezen, ebben a megfoghatatlan harmóniában, amivel hagyatkoznak az időtlen és örökkévaló tartalomra. Bármeddig elhallgattam volna, mikor láttam őket tavaly élőben is, de az idő ott is túl kevésnek tűnt. Todd ott állt, én meg vettem tőle egy pólót és láttam a szemében, hogyha bármit megköszönök, joggal hiheti majd, hogy semmit nem értek. Nem akart velem beszélgetni. Én pedig nem akartam neki megköszönni, hogy értem is sír és engem is gyászol. Pedig pont ezért vagyunk barátok. A szentségünket és a fonákját sem tudjuk megemészteni.