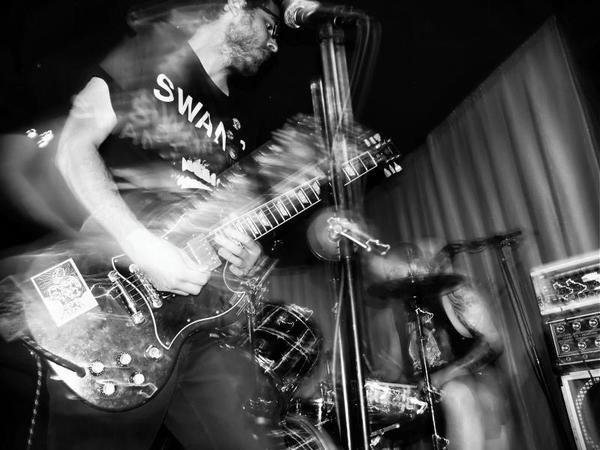 Semmi extra, sima reggeli rutin. Valami kurva ütőssel kéne beindítani. Kotorászás az emlékekben, random be is ugrik egy cucc, amit még régen találtam valamikor. Rákeresés: Iron Lung Records. Az Iron Lung zenekar és a Sexless / No sex lemez. Szóval Seattle powerviolence több mint tíz évvel ezelőttről, ez a duó második albuma. A Rudimentary Peni énekese Nick Blinko csinálta a borítót, de ez csak egy plusz érdekesség. Mert a húsz szám az, ami durván megcsavar. Elég jók a szövegek is, már tudjuk, hogy el van baszva. Egyet-kettőt azért kiemeltem, amolyan elbaszott napi idézetek gyanánt. 
"Marching through the doldrums. We are no sex. Featureless, futureless. We exist scraping through the tasks. Such a hateful noise the scraping of machines. Working in unison and weeping on alone. No sex / no sex. Sexless / no sex. We are no sex. Sexless / no sex. Just death. Death."
"Unbearable heat. Bedsores. Shitstained pants loneliness. I have dreams of upright sex My body is stiff like coma sleep I've reached the breaking point. Unplug. Die."