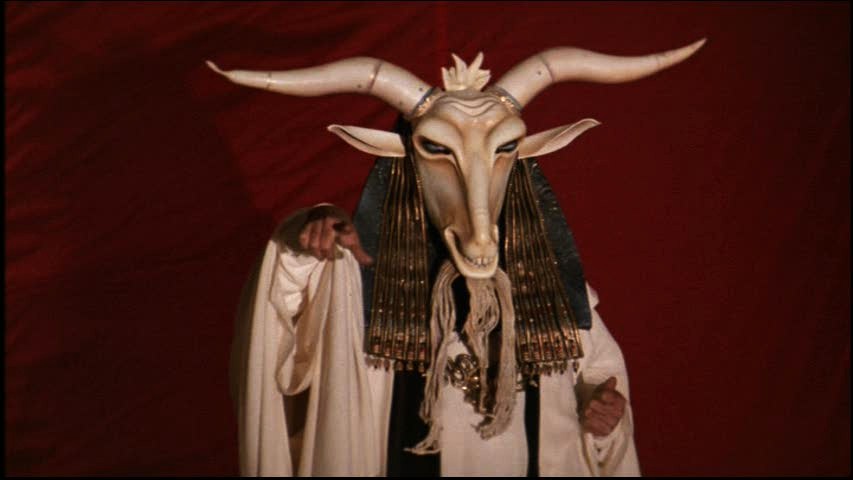 Nincs mese, én kínálok neked egy másik világot. Nincs mese, a valóság ellen kapsz egy sorszámot. - Szóval maradjunk annyiban, hogy nagyon régóta szerettem volna egy ilyen cikksorozatot. Részben azért, mert így talán Szikora Robi értem is imádkozik majd valahol. Leginkább viszont azért, mert gonosz lemezek tartanak fogva, amiket újra és újra elő kell vegyek, ezek a bestiák pedig örökös agitációra kényszerítenek. Beszélnem kell róluk, hirdetnem kell élvezetüket. Szóval arra gondoltam, hogy a bűnös favoritokból legyen háromszor hat és az is mindjárt kiderül, hogy hogyan hat az első hat.
A Lair of the Minotaur otthona látszólag Chicago, de valójában a mitológia és a mitológiai erőszak. Az ezredforduló után kezdték és rohadtul eltalálták. Mármint, hogy a Celtic Frost és Bolt Thrower hangzásvilágával kezdtek el jó kis déli doom metál nyomatni, abba meg néha gyors részekkel belevadulni. A Carnage az első és számomra magasan a legjobb lemezük. Hallgasd meg a Warlord című számot és utána merj bármit metálnak hívni, ami manapság a nagy színpadokon pörög. Az játék, ez halál...
Meglep, hogy talán még soha senkit nem láttam említeni, vagy posztolni ezt a bandát az ismerősi körömben. A death / crust vonal újabb bandái közül számomra a Parasytic a tökéletes fúzió metál és hardcore között. Mondjuk olyan formák alkotják, akik Behind Enemy Lines, Municipal Waste, Cannibal Corpse és Morne tagok voltak, vagy még azok, de hogy ennyire belenyúljanak, az ettől még nem volt törvényszerű. A második Parasytic lemez azonban kurvára törvénytelen.
Todd Burdette és Tim Call. His Hero is Gone, Tragedy, The Howling Wind, Mournful Congregation. Fontosak az előzmények, mert ezekből következik a Nightfell stílusa is. Egyértelműen mégsem crust, vagy mégsem black, de valahol mégis ezek keverednek és ma már azt gondolom, hogy mindkét album, amit eddig megírtak, az évtized metál lemezei között van. Erre pedig ősszel élőben is ráerősítettek. A Darkness Evermore kíméletlen és kíméletlenül szép lemez. At Last, Ritual, Rebirth és kicsit meghalsz, de élsz is, mint az állat.
Semmi legenda, semmi faszom. A Solutions két faszi és összesen egyetlen lemez. Brutális, modern powerviolence, hidegrázás gitárhangzás. Tizenhárom perc és élmény komplett egész. Tudsz mindent, nincs több kérdés. Life Of Joy! Avagy halál bazdmeg, halál...
Német banda és az egyik legjobb borító. Szintén a közelmúltból, nekik is két lemezük van. A Dismal Fucker mondhatni klasszikus sludge, igazi rohadék. Sufni mizantróp, szakadék geci. Szóval totál punk, de húz a blues. Rohadtul tudom értékelni, mikor egy durva banda hangzásán átütnek az egyetemes hagyományok. A Nightslug második lemeze mondjuk jobban noise, de mindkettő verhetetlen az európai mezőnyben.
Ha a Celtic Frost ördögi, gonosz, aki követi. Azt hiszem így fogalmaznának egy kibaszottul klasszikus horrorfilmben. Az Usurper is horror, ugyancsak a Celtic Frost és Bolt Thrower hódolatával, borult és kardegyenes black / thrash. A kilencvenes évek közepén jött ki az első lemezük, az volt a Diabolosis.., de máig aktív a zenekar, idén ismét lesz új album. Viszont a Necronemesis az, ahol a nagy mágus King Diamond is együtt sikítja a bandával halált...