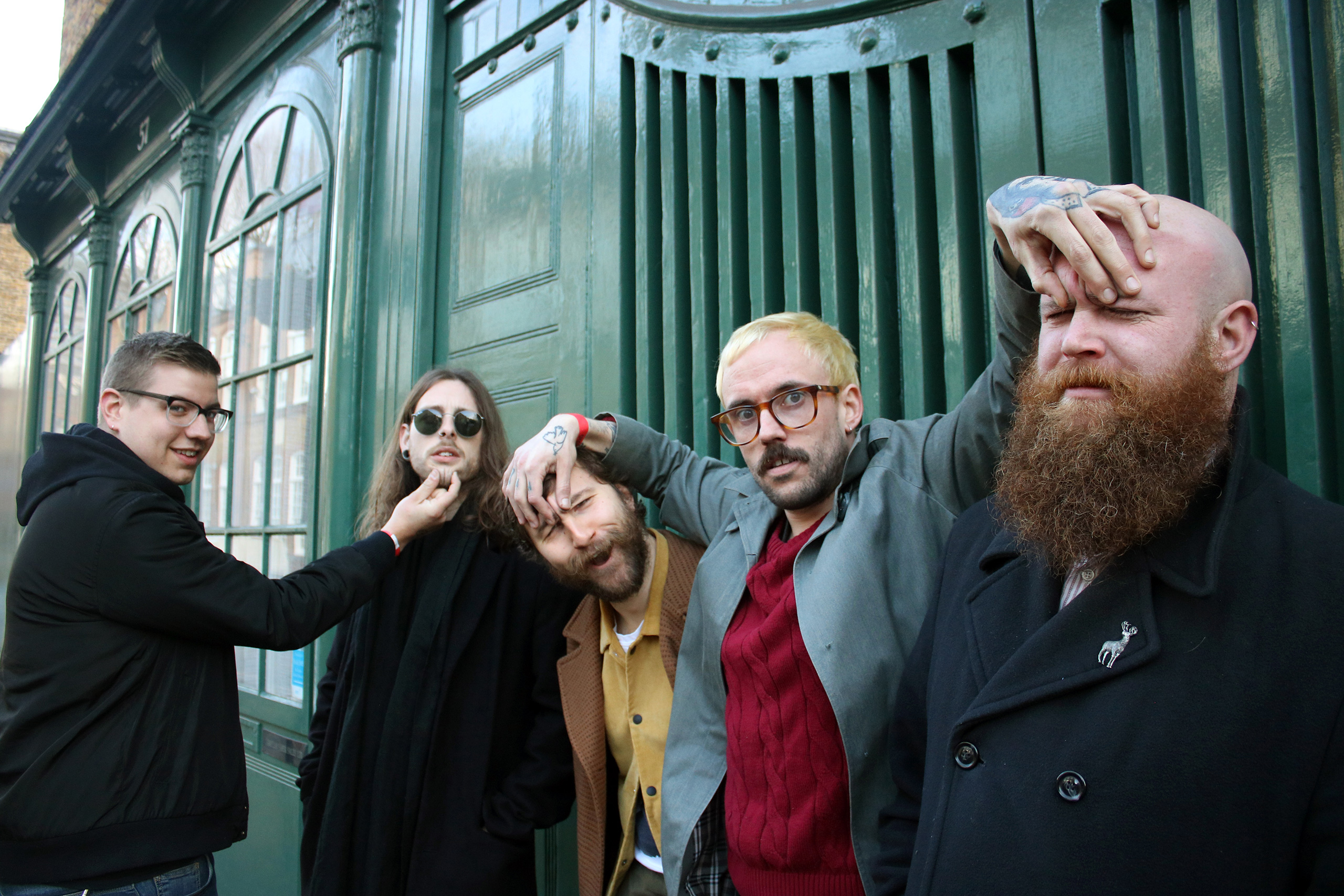 Én sosem bíztam azokban, akiknek túl fényes a cipője, akik cápába állítják a teniszpóló gallérját, vagy határidő naplót vesznek elő, mikor megkérdezem, hogy iszunk-e valamikor egy kávét. Nem bízom továbbá azokban az előadókban sem, akiknek százezrek nézik a videóit. Ha valaki túl fontos, az mindig kurva gyanús. Ahol túl sokan tapsolnak, ott lehet bűzlik valami. Na de mi van akkor, ha valaki ott bomlaszt, ahol a konzumterror, mégis csak az antitesteket csalja fel a város alól. Mert az Idles is elkapott jó néhány kobakot, de nem hiszem, hogy gimis lányok fognak táncolni rá. Pedig a popzenétől se nagyon félnek és minél többször hallgatom, én sem értem, hogy miért félek. Mikor érzem, hogy a legjátékosabb értelemben tudják ezek a bristoli gyerekek elszabadítani az állatot. 
Mondjuk a brit underground rendre hozza azokat a fazonokat, akiket senki nem tud hova tenni, de senki nem tud nekik ellenállni. Nekem pedig úgy fest, az öttagú Idles pont egy ilyen gyűjtemény. Guy Ritchie filmekből ismert fizimiskák és azok a fricskák, avagy a huszonnégy karátos szupercuki polgárpukkasztás, nagyjából egyetemi szinten, de a rohadt sarki non-stop elől. 
Ahol Joe Talbot énekes is pont úgy húzza ki magából az állatot, hogy az kapásból egy másik embert is durván inspiráló állapot. Hogy le kell lazulni, jól is elsülhet, ha megőrülsz, meg ilyenek. Határozott benyomásom, hogy sem ő, sem a bandája nem jön zavarba, ha a tükörbe kell nézni és először magukon röhögnek és csak azután mindenki máson. Pedig a két éve megjelent Brutalism és az új album is tavaly, szerintem nagyon komoly szövegekkel arat. Sőt, kurvára szöveg centrikusnak tűnik az egész és ehhez jön minden más, de az elég bátran. Ahol a hetvenes évek punk zenéje és az olyan súlyos noise bandák hatása, mint a Swans jól megférnek a ritmusszekció post-hardcore hullámzásával, de a dolog refrén gazdag marad és tényleg olyan könnyű vele barátságot kötni, mint a jóféle popzenékkel. Szaftos szarkazmus, megnyerő őszinteség és szerintem baszott jó videók. A Joy as and Act of Resistance című új, néhány hónapos album számaihoz is. Amiből bepattintottam ide párat és a kedvenc acapella videómat is feljebb, az I'm Scum című nótából. Olyan sorokkal, mint I'm a Sleaford Mod...