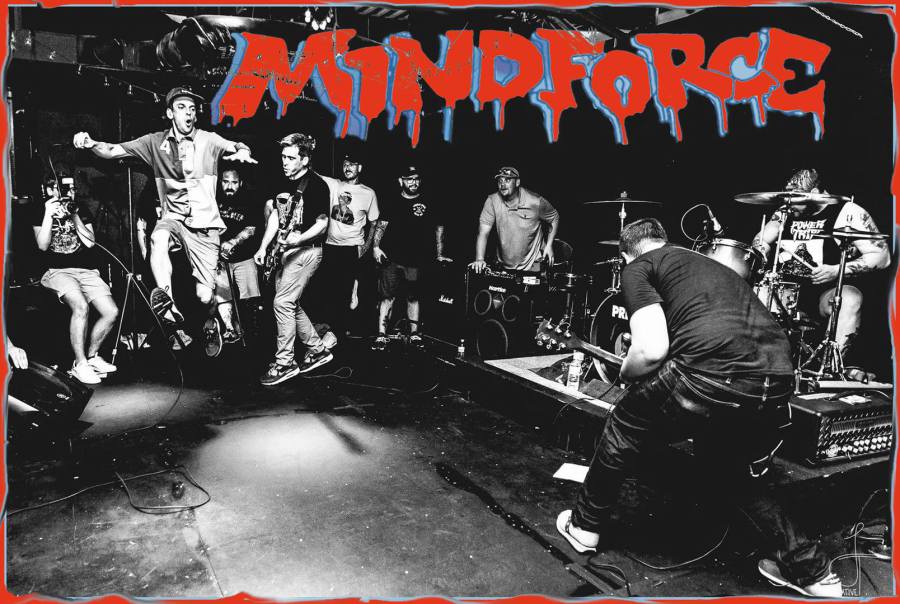 Eszembe jutott a múltkor, hogy valamikor nyáron már beleszaladtam ott egy nagyon penge crossover kislemezbe, ezért szétnéztem megint a Triple B Records oldalán. Amit nagyon is jól tettem, mert egyből televágott az új Mindforce cucc promóciója és máris volt mit várni megint. Emlékeztem rájuk, tavaly megpörgettem a The Future Of... öt pörgős nótáját és már ott is kiderült, hogy nem egy tucat banda. Valahogy mégis elmosta őket a sok új megjelenés, szóval örültem, hogy fókuszban vannak. Az első nagylemezre Excalibur címmel pedig nem is kellett sokat várni, mert tegnap óta kint van az egész. 
Esküszöm, mint a Power Trip. A vérükben van az egész. Csak a texasiak sokkal szigorúbbak, ez valahogy kicsit lazább. Mégsem kevésbé feszes, bődületes lendület van benne. Mondanám, hogy Red Death, de inkább a régiek. The Icemen és Leeway, mert a gitárok dermesztően okosak. Így kell sikítson egy szóló, mikor a hardcore kölyök ráérez arra, hogy a  jó öreg hat húros baszottul ördögi szerkezet. Ezért lett a Senseless Act rögtön kedvenc és a Won't Be Denied azonnali befutó. Kellett ezeknek a tételeknek az a három perc, de bármeddig elhallgatnám amúgy.
Erő riffek építenek, konkrétan a Put You Down is átsüvített az arcomon, de az és egy másik szám között nincsen semmi különbség. Abszolút az volt az érzésem megint, hogy ennek a zenének nem tud elfogyni a varázsa. Bármeddig variálható, ha szívből van odatéve, nincs ami lenyomja ezt a műfajt. A Shadow of Doubt és a Get the Shot lemezek sem voltak rosszak tavaly, de itt kajak betripláz az élményindex. Szóval ahogy írtam, ezek a gyerekek erre születtek. Mikrofonnál a tipikus crossover hang, vele repít minda tíz szám a thrash hardcore paradicsomba. Az Excalibur lemez minden másodpercében keményen a falhoz baszva. Ennyi.